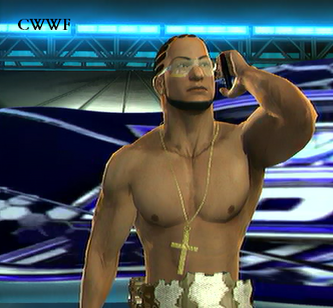 Keith "Moneybags" Quinn is an American caw wrestler and manager who competes in the CWWF.
He is the sole holder of the Million Dollar Championship
Personality
Quinn has a current gimmick of a hollywood social and cocky millionaire. He can often be seen boasting about who he knows and what A-list celebrities he hangs out with. In addition, he brings into conversation celebrities he doesn't get along with. Quinn associates with most rappers and actors.
Attributes
RTG: 81
Height: 5 ft. 10 in.
Weight: 228lbs (103.41 kg)
Birthplace: Philadelphia, Pennsylvania
Resides: Miami, Florida
Billed from: Philadelphia, Pennsylvania
Debut: 2011
Retired: Still Active
Character Facts
He is 29 years old
He is currently

heel

He is the inaugural MD Champion
In wrestling (CWWF)
Finishing move
The Money Maker
Right hand hook (to downed opponent)
Signatures
Soccer ball kick (to downed opponent)
Quick Jab combo