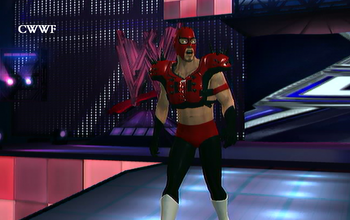 Hector "Ace" Gonzalez is a Mexican-American caw wrestler who competes in the CWWF.
He is currently the CWWF Cruiserweight Champion. He defeated Maverick for the championship title in a ladder match on the seasons first official EP.
Attributes
RTG: 85
Height: 5 ft. 11 in.
Weight: 190lbs (86.18 kg)
Birthplace: Mexico
Resides: Doña Ana, New Mexico
Billed from: Mexico
Debut: 2011
Retired: Still Active
Character Facts
He is 25 years old
He is currently

heel

His nicknames are "El Jefe" and "Ace"
In wrestling (CWWF)
Finishing move
El diablo (clothesline from top rope)
Shooting star splash (ground splash)
Signatures
Swing Jawbreaker
Parallel Snapmare