Louis Barland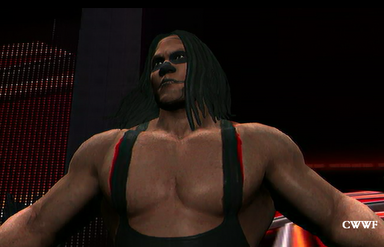 (Great Kong) is an American caw wrestler who competes in the CWWF.
He is the largest athlete on the roster. Standing nearly 7 feet tall and weighing in at 415lbs
During the pilot ep. of CWWF ECW, Kong was able to establish his dominance by picking up a cage match victory over ECW Champion Duke "The Phenom" Taylor in a non-title match. The following Friday however, on CWWF SmackDown; after demanding a title shot rematch against Duke, he would go on to lose in the matchup.
Attributes
RTG: 88
Height: 6 ft. 11 in.
Weight: 415lbs (188.24 kg)
Birthplace: Yonkers, NY
Resides: ?
Billed from: Yonkers, NY
Debut: 2011
Character facts
He is 34 years old
He is currently heel
His nickname is "The Monster"
In wrestling (CWWF)
Finishing move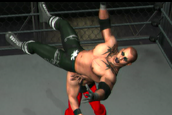 Skull Crusher (Strike combo followed by powerful clothesline)
Grandslam
Signatures
Skull Squeeze (Two-handed clawhold)
Double axe handle ( to down opponent)