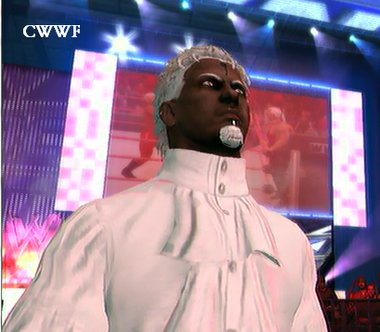 Amsel Robert Ober (AROs) is an Germany born American caw wrestler who competes in the CWWF.
He is a member and current front-man of the faction known as "The Brood"; where he refers to himself as "the brain" behind the success. In addition, he is currently one half of the CWWF World Tag Team Champions.
He is the most skilled submission caw in the CWWF. His finishing submission move known as "The Hells Gate" is said to be unable to be broken once locked in (unless broken up by someone else).
Personality
AROs is a smug, rude, careless, narcissistic who has no sympathy for anyone.
Attributes
RTG: 90
Height: 6 ft. 1 in.
Weight: 239lbs (108.408 kg)
Birthplace: Germany
Resides: ?
Billed from: Parts Unknown
Debut: 2011
Trained by: Omega
In wrestling (CWWF)
Finishing move
Hells gate (Head submission)
Heel hold (leg submission)
Signatures
Shoulder jawbreaker
Faceplant (neckbreaker-twist)
Neckbreaker
Ankle Lock